New Teddy's Place
Life is Paje Beach
New Teddy`s Place is situated at the South-East Coast of Zanzibar in a city called Paje. The beach will definitely take your breath away. And you will find the perfect mixture of privacy for relaxing and nice parties, bars and restaurants here.
This area is the heart for all kite surfers and famous for all other activities like snorkelling, diving, SUP. And of course, hammocking.
You can organize all tours from here – we are working with a tourguide, who has fair prices, all kind of transport and plenty of good trips.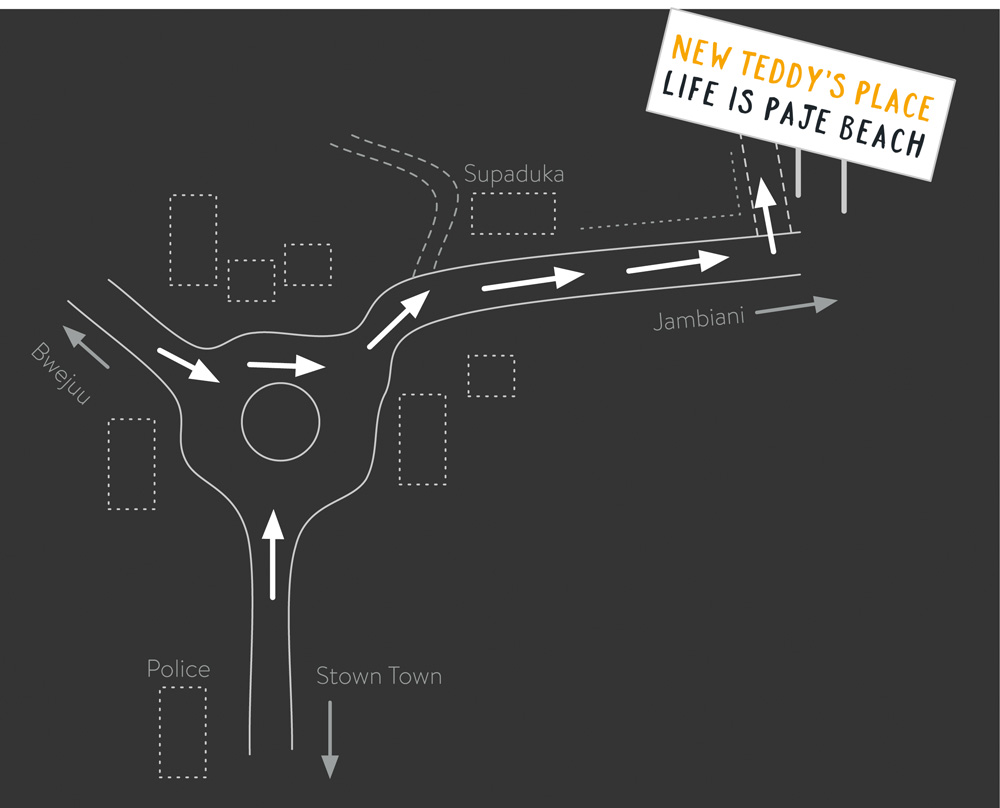 New Teddy's Place Ltd.
PO Box 3564
Stone Town, Shangani, Zanzibar
+255 (0) 773 096 306
info@teddys-place.com
skype: newteddysplacezanzibar
Instagram newteddysplace
Facebook newteddysplace