Contact
New Teddy's
Both places are located at the South East Coast of Zanzibar. Walking distance is around 1,5 hours, our free shuttle drives 15 minutes from one hostel to the other.
It is definitely worth visiting both places as the surrounding and environment is very different.
Beaches are stunning and sitting in our swing at New Teddy's on the beach will definitely take your breath away.
In New Teddy's Place you will find travelers from all over the world with the best bar to have a few cold beers and drinks. Place is also the best location if you are keen to do kitesurfing.
Both places will offer you enough space for privacy and relaxing as well as parties, restaurants, bars and shops nearby. You can organize all different tours from here – we are working with a tour guide who offers very fair prices, all kind of transport, amazing trips and can help you anyhow with all sort of things.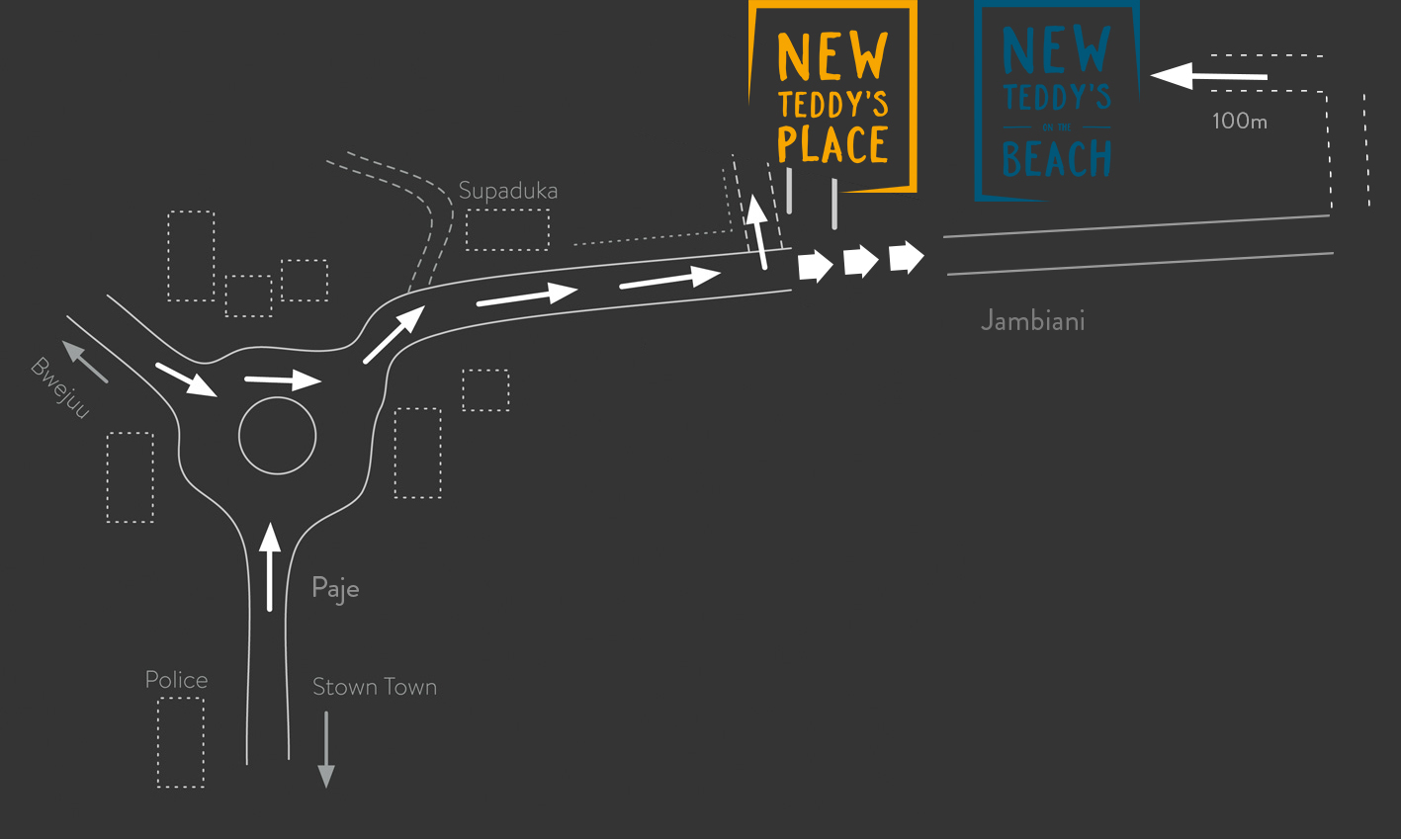 New Jambiani Beach Hotel Ltd
PO Box 3564
Stone Town, Shangani, Zanzibar
+255 773 096 306
info@teddys-place.com
Instagram: newteddysplace
Facebook: newteddysplace